The resort Balai sa Baibai
The Balai sa Baibai has been one of the top addresses on Camiguin for several years with the best ratings on international booking platforms. Among other projects, the Sea Glass Foundation originated here (a social project that combines keeping the seas clean with a job creation measure for the poorer part of the population). Through a combination of several fortunate circumstances, we got the chance to take over this beautiful resort for Coraya Divers: a real gem on the sole sandy beach of Camiguin, with a direct view of "White Island".
With Roman and Alessandra, we also found a management couple who fell in love with the island (and the Balai sa Baibai) straight away. By paying a lot of attention to the small details, they have made the resort even better in the past few years.
For more details and information on the new resort and island, visit the Balai sa Baibai website:
https://www.balaisabaibai.com/
Of course, we will pamper our regular Coraya guests with some special offers: "Half board of a special kind" and our discounted "Adventure Packages".
Private Pool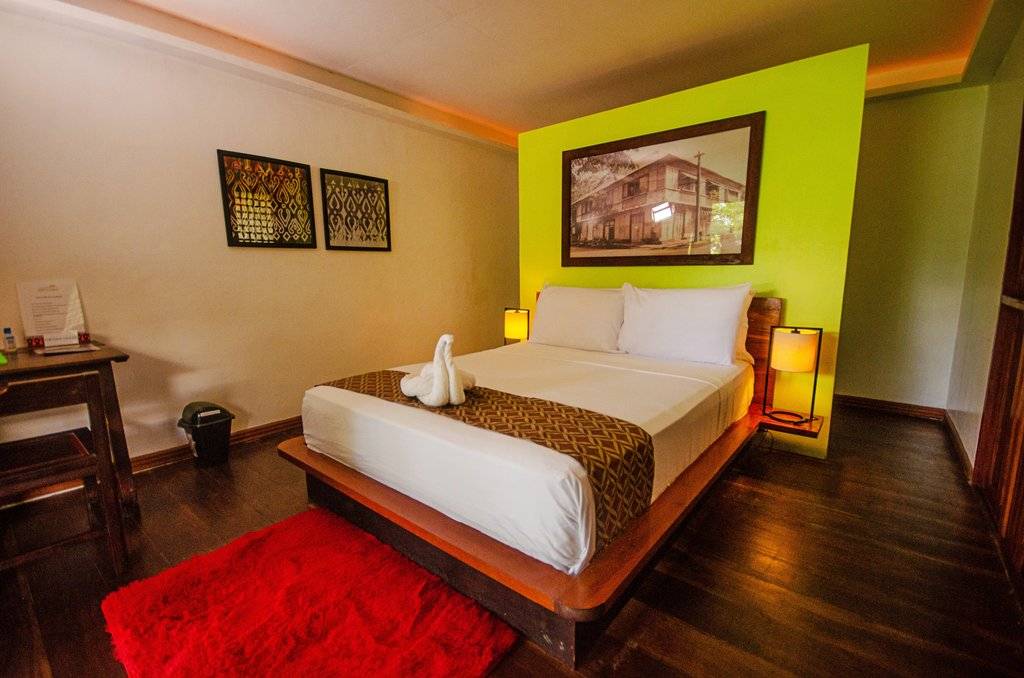 Bed Room Lower Garden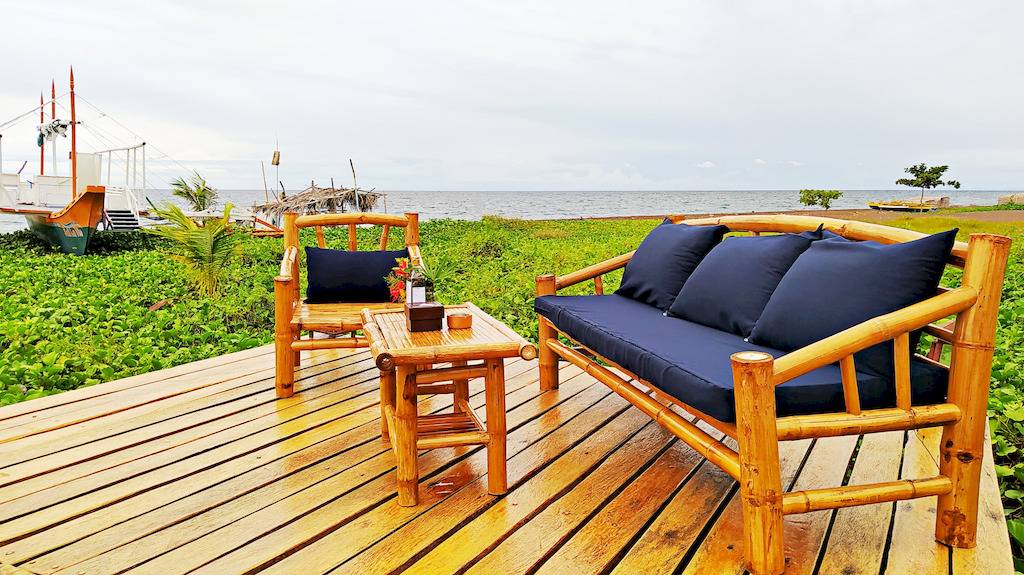 Lounge
Villa Catarman
Villa Catarman
Lower Garden
Pool-Queen
Villa Sagay
Best atmosphere at the resort
Resort Check-in
Evening atmosphere
Kayak
Pool
Our half board principle
Under the new management of Alessandra, the restaurant at Balai sa Baibai has built up an excellent reputation on Camiguin. The food is bought fresh every morning at the local market in Mambajao; the sea and the tropical nature bring daily fresh food to the table over here.
For a happy start to the day, a varied breakfast menu is available to our guests every morning: fresh fruits, homemade baked goods, Continental, American or Filipino breakfast. Everyone is guaranteed to find something to their taste.
Breakfast is available from 7:30 am to 9:30 am, if desired even in your villa or on the terrace of your room.
As most of our guests are very active during the day, we have opted for an HB offer.
For the main meal, we invite you to join us for a 3-course menu at around 6:30 pm. Every day you can choose between a meat, a seafood or a vegetarian dish. Different variations of starters and desserts complete the menu.
With interesting conversations around the evening campfire and with a good glass of wine or a cocktail at the bar, you can then round off the day in a wonderful atmosphere.
An alternative:
In order to offer additional culinary variety, we offer a "DINING OUT" option in the best restaurants on the island for every fifth day (incl. transfer) when booking 10 or more days with half board.
You can find the booking options for our half board offer in the booking area under Camiguin Divers.
As a little bonus:
If you book at least 10 HB days, you will automatically receive a 10% discount on the total price.
Travel to and from Camiguin:
We would like to make sure that your arrival and departure are part of your holiday and do not cause unnecessary stress.
That's why we are happy to provide you with assistance through our specialised travel agency "Blaue Träume".
Marlis and Frank have been to Camiguin several times with their family and lived in Asia for 8 years. They will be happy to help you with any questions you may have about planning your trip.
You can find the contact details of Blaue Träume Reisen under the following link: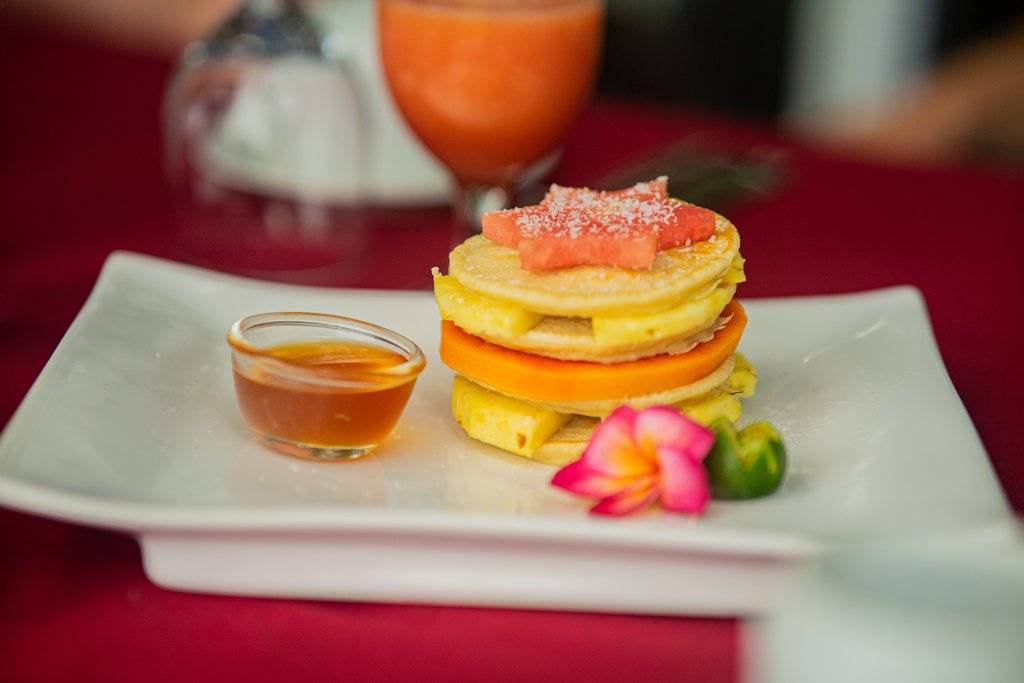 Delicious breakfast
Breakfast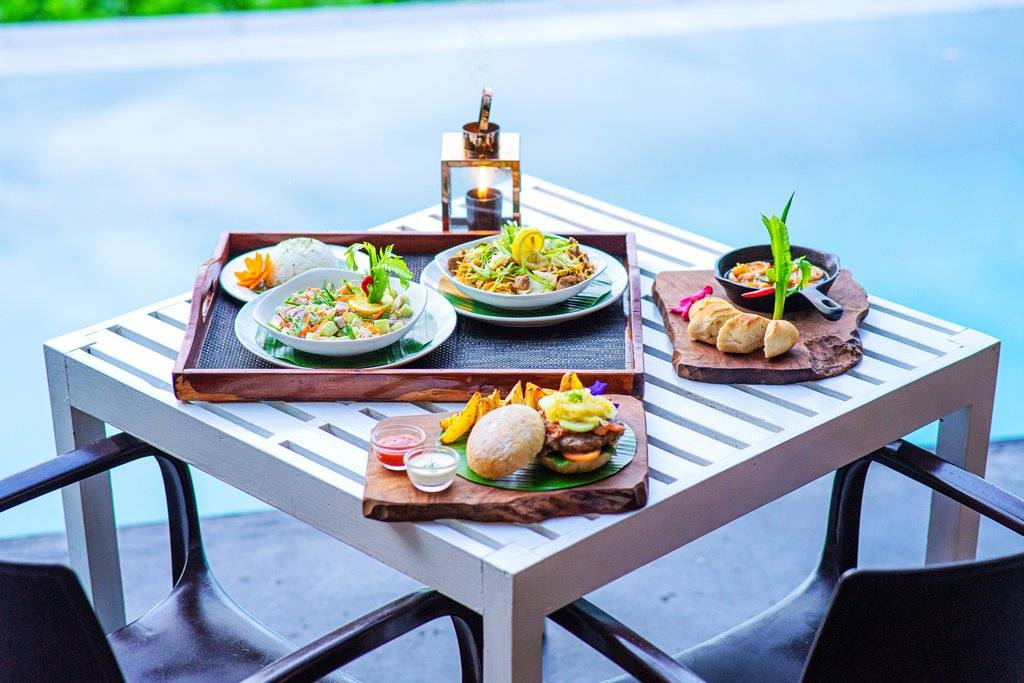 Delicious, tasty and fresh food
Beachfront Restaurant
Beachfront Restaurant
Beachfront Restaurant
Bar
Bar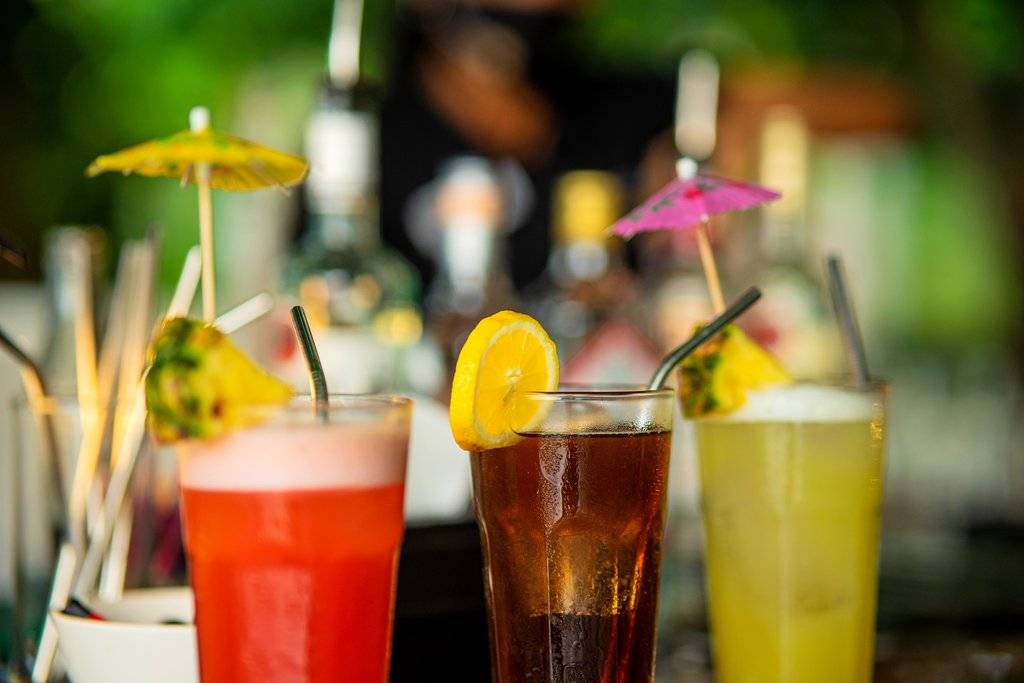 The perhaps best cocktails on Camiguin
Dinner in our Beachfront Restaurant
Reataurant kitchen
Best atmosphere with delicious food
Cocktails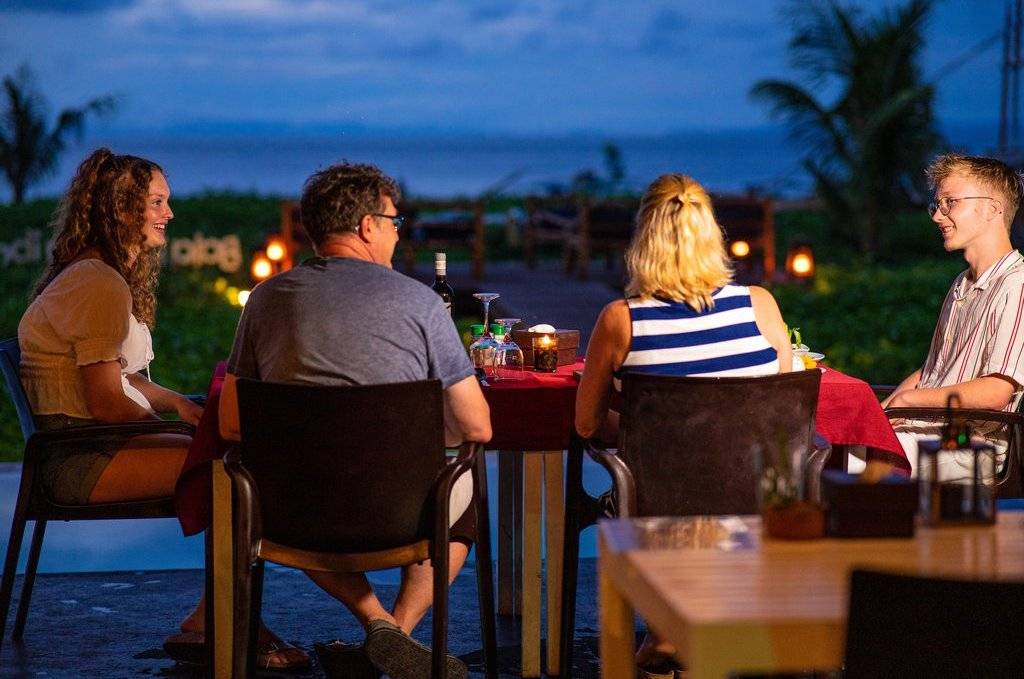 Evening atmosphere
Adventure Packages
As described, there is a lot more to experience on our small island besides diving, relaxation and good food.
With our adventure packages you have the possibility to get any activity you want to book with Coraya Divers Camiguin or the Balai sa Baibai at a lower price.
So look forward to a discount on diving, our wellness offers, the exciting excursions (on foot or by scooter) and much more!
The Adventure Packages are exclusively available in the booking section of our website.